I can usually be spotted lurking around East London on a Sunday either a tad tipsy from brunch or with a bag full of bargains from Brick Lane, but this Sunday was a little different: I was meeting a bunch of fellow bloggers to set off on The Jack The Ripper Walking Tour.
I love true crime, fictional crime, horror and have a weird fascination with gore, however I am super jumpy so will admit that I was a bit nervous that tour may include people dressed up as dead prostitutes ready to leap out from the shadows. Lucky for me the tour did not include these sort of stunts so I managed to refrain from wetting my pants! Though the walk did not have victims rising from the dead it was definitely not for the faint hearted.
Our guide for the evening was tour founder and crime enthusiast, Richard. I was instantly taken in by his cheery Irish charm and happily followed him down a dark alley where we huddled round him like intrigued children.
Richard was an incredible story teller and was so animated that I couldn't help but be engaged as he told us the gruesome tale of Jack The Ripper's reign of terror over East London.
The cold and rainy walk lasted around two hours but despite the weather I was captivated throughout; Richard's passion for the topic was obvious. He has such a wealth of knowledge that he has advised on many historical documentaries, is a technical advisor to the television show "Ripper Street" and every year organises the Jack the Ripper conference, assembling the world's leading experts on the case for a weekend of debates and lectures.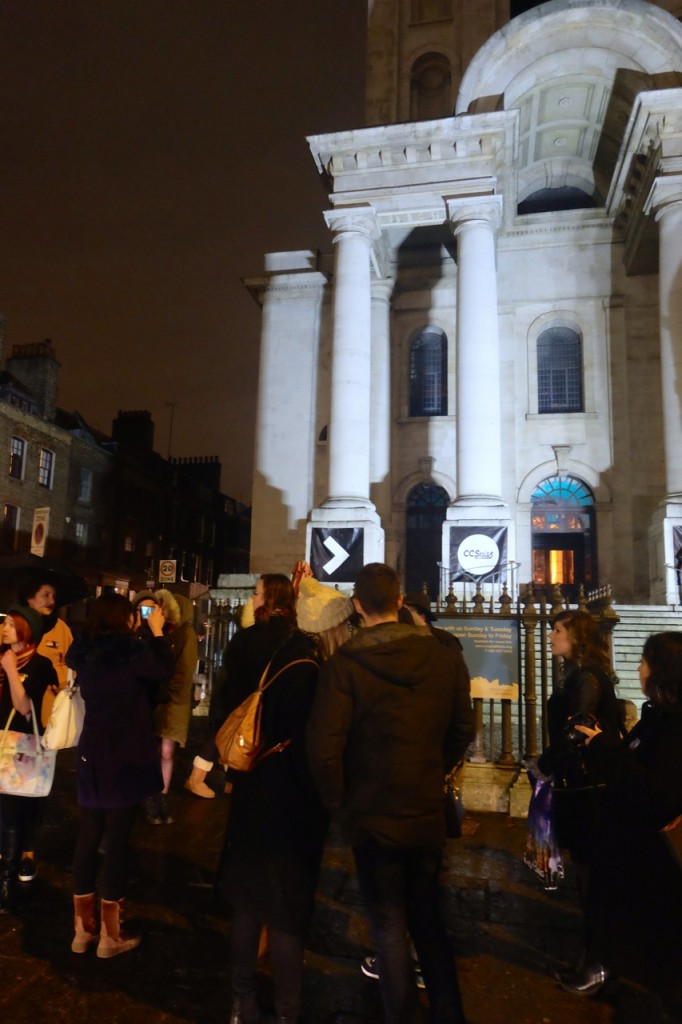 His knowledge and skill as a story teller was further complimented by "Ripper Vision": a hand held projector containing pictures of what London would have looked like back in 1888 and gory images of the victims, this gadget is an exclusive to The Jack The Ripper Walking Tour and really helps bring the brutality and setting of the Ripper's London to life.
The tour took place in an area that I visit almost everyday yet will not not able to look at in the same way again. Living in an city as vibrant as London it is easy to get distracted by all that is new and shiny, however learning about the history behind some of my favourite haunts was so interesting that I plan do a little research and perhaps become more of a tourist in my own town.
Do you guys have any suggestions on other tours or places to visit to help me learn a little more about London?
I was invited on this tour complementary of Datify however, as always with my posts, all opinions are my own.