On my previous visit to Croatia I had the wonderful experience of visiting Plitvice Lakes, a place so picturesque it is on the UNESCO World Heritage register. Having had such a memorable day visiting the winding paths and waterfalls I knew that even if I couldn't scrape myself off my sun lounger for anything else I had to visit one of Croatia's other national parks.
There are eight to choose from so we kept it simple and went for the one which was closest, Krka National Park.
Leaving Makarska (our current coastal home) we ventured through the belly of a mountain for a painless 2 hour drive past Spilt, the second largest city in Croatia.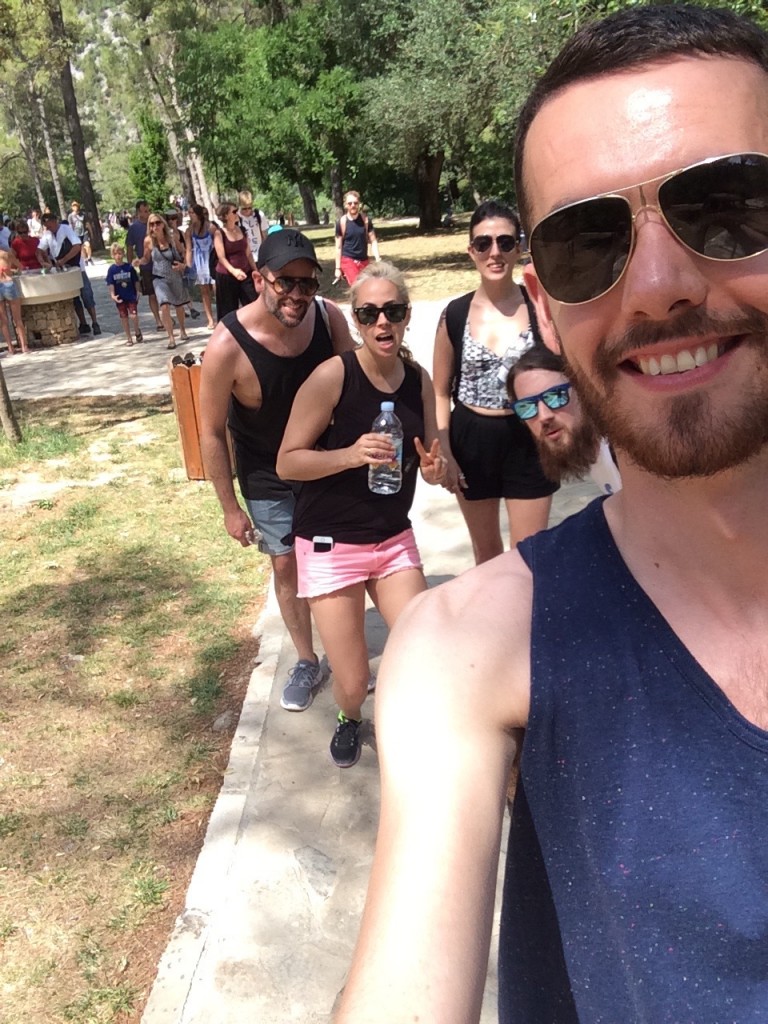 Parking the cars in the dusty spaces at entrance Lozovac, we paid our £11 entrance fee and, after working out our bearings by using the free map, we opted to take the 10 minute downhill hike to tourist information instead of the free bus. The walk was easy but rocky and a lot of people learned the hard way that flip flops were not a good idea.
There were many ways to spend your time in the 109 km² park, with lots of trekking routes, waterfalls, lakes, boat excursions and a monastery to visit.
We opted to have another laid back day and followed the twisting wooden walk ways through clear pools of water and many trees until we reached Scradinski buk waterfall.
Coming off the footpath at the base of the waterfall there were plenty of people enjoying picnics, food from one of the stalls or restaurants or simply sunbathing, however the most popular activity was swimming in the crystal clear blue waters.
Placing our bags beside a giant log most of our group stripped off and went straight for a cool dip.
Though this was undoubtably one of the most popular areas of the park on a hot summers day, it was not too overcrowded and there was plenty of space to sprawl out and enjoy the sunshine.
Since we had purchased enough food for a month instead of a week we brought our own picnic which we devoured whilst drying off.
In Croatia it is common to pay around 50p to use the toilet, and despite forking out for an entrance fee Krka was no different, so again we had to try and find enough change so that we could use the facilities and get ready for the second part of our afternoon.
Spending my time in the outdoors is now one of my favourite pastimes on holiday as it contrasts so dramatically with my concrete life in London and actually allows my brain to switch off and appreciate what is around me instead of trying to race ahead to the next task on my never ending to-do list.
Where do you like to go whilst on holiday? Are there any naturally beautiful places that you would recommend?