I have always liked the idea of being crafty as I am quite a creative person, however everything I have tried to make has either been left unfinished or had to be binned due to my lack of patience.
Never one to give up on a challenge, when Joe Blogs invited me along to celebrate Hillarys new Jewel range of fabrics with an afternoon of crafting I thought I now might be mature enough to handle the task, so confidently agreed to attend.
Hopping off the train at Kings Cross in glorious sunshine  I took the short stroll round the corner to Drink, Shop, Do, a cafe by day and bar by night, with plenty of quirky events to keep you entertained in between.
Though I have been here a few times I will admit it was my first time sober, usually frequenting the bar in the evening to indulge in their delicious cocktails and have a bit of a boogie. But, today was a little more tame with tea, cake and crafting on the cards.
Walking through the kitsch sky lit cafe, people were enjoying quaint afternoon tea with giant slabs of cake accompanied by classic boardgames.
We were tucked away in a private room, where on my last visit I got hot and sweaty jumping around to Blink 182.
Though the giant disco ball remained, the room's vibe had been transformed from a 90's disco to a crafters dream with fabric, scissors, ribbons, buttons, tape and glue scattered everywhere.
Taking our seats and tucking into cake and tea, I felt very fancy as I got to know my fellow bloggers. Settled in nicely and on a sugar high we were ready to get crafting.
Our first mission was to cover some little boxes in Hillarys new fabrics; after a demonstration from the Crafty Hens we selected our pre-cut covering of choice and got to work.
I am not really into florals so went for a plain piece of seasonally appropriate burgundy. This was my first error. The material was thick and easily frayed which I thought I could probably rectify with some pretty ribbon (spoiler; I could not). Next difficulty was the actual sticking, after 45 minutes of battling with double-sided tape, and with lots of help from the lovely Leanne and the Crafty Hens, I put the box down.  
I took a break to see how everyone else was doing and have a closer look at the mood boards showcasing Hillary's new jewel collection.
After distracting half of the room, I returned to my seat feeling like the bad and slightly 'special' kid in primary school all over again.
The rest of the room were creating pretty little boxes and chattering away whereas I was on the verge of throwing a full on tantrum at my lack of ability.
Despite the encouragement of others I simply was not gifted with patience and this sort of fiddly activity pushed me to edge. So I called it a day and, though not a crafting success, I didn't leave empty handed picking up this amazing oven glove from the cafe's shop.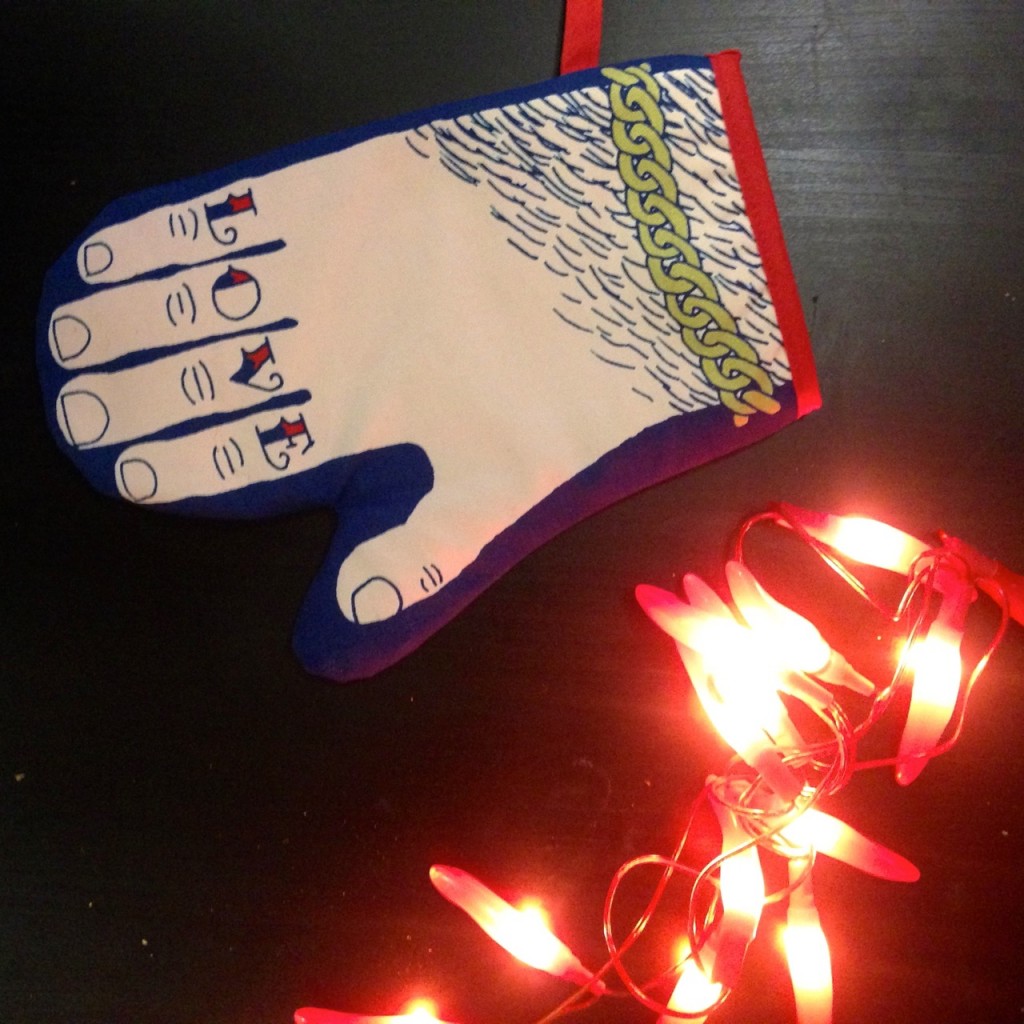 I have gotten to a point in my life now that I will  give almost anything a go at least once but also know it is OK to say no, this isn't making me happy and walk away. No being able to do everything doesn't make me a failure, it just shows me my strengths and what I need to work on.
If you do want to see some of the success stories from the series of events Hillarys have hosted, follow #HillarysCrafternoon, or check out their blog post here.
Are you guys gifted in the art of crafting, or are you like me and are more likely to glue yourself to the table than create something beautiful?
* I was invited along to this event, provided with material, cake and tea compliments of Joe Bloggers and Hillarys but, as always, all views are honest and my own