Being on the Thames is not a rarity for me, working on the river, however I had never seen the city at James Bond style high speeds.
Squeezing our way through the typical Saturday crowds at Southbank, we ducked under the iconic London Eye to meet with the London Rib Voyages crew.
I had layered up in my Vikings inspired outfit in anticipation for a chilly ride but was already cold so was so grateful when we were all handed fleece lined waterproof jackets and lifejackets, insuring we were ready to embark on our Ultimate London Adventure.
Filled with nervous excitement me and the other children bobbed about excitedly waiting for our boat to arrive. Looking extra dorky in our matching jackets we (of course) bumped into friends who were also playing at being tourists for the day.
Grabbing seats at the front of the boat things started out slowly as we passed many London landmarks, but soon things got a little more fast paced.
Seconds after passing the Wapping river police station (where the Thames speed limit ends) we went full throttle whizzing down the river at a mind blowing 30 knots.
Some amazing tunes blared out of the speakers, including Taylor Swift 'Shake it off' and the 'Baywatch Theme' as we turned the corner past Canary Wharf.
My teeth were cold from the huge grin I had across my face, that was until 'Rock the Boat' came on; the exhilaration got a little much and I quickly turned green. This was a huge surprise to me as I have never been sea or motion sick, maybe it was the excitement? Anyway, concentrating on deep breathing I managed not to barf on my fellow passengers.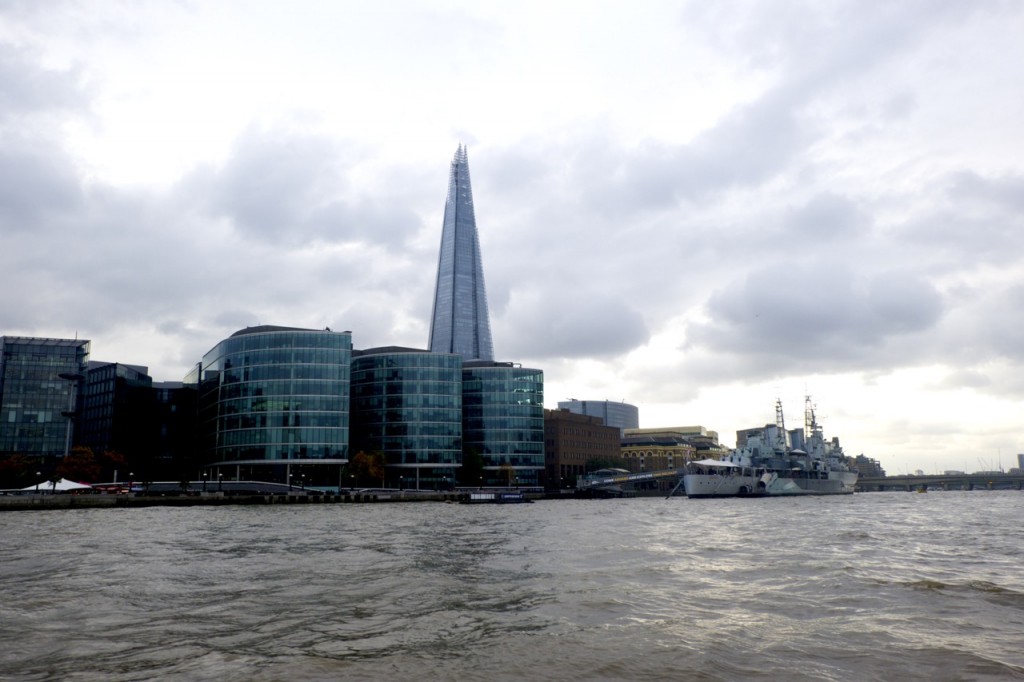 Coming to an abrupt stop it was a slower jaunt back along the river, which this time came with a tour from the lovely Rory who could only be described as a riot (as you can probably tell from the video above). Though hilarious he was also a great guide making everyone feel welcome and sharing some brilliant facts about many of London's landmarks as we sailed on by.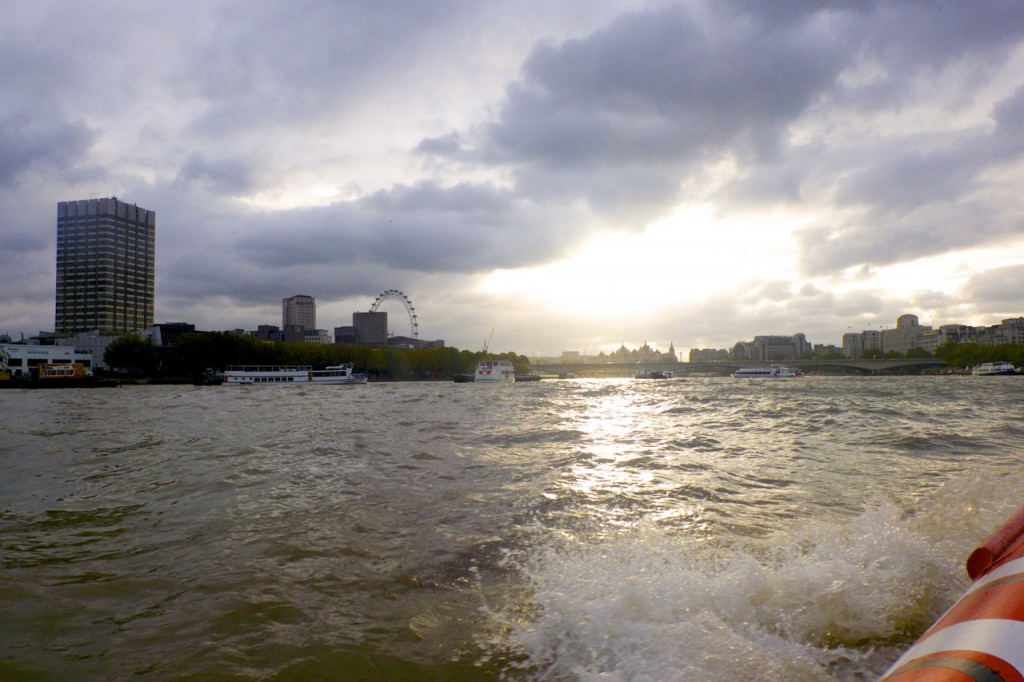 I don't want to spoil the experience for you so here are just a few of my favourite facts from the day;
It is illegal to die in a palace in the UK
The flag over Westminster is the size of a Tennis court
Sir Christopher Wren's original plan for the central dome of St Paul's Cathedral was to have a pineapple instead of a cross
Pineapples were very rare and seen as a sign of wealth and hospitality, so much so they could even be rented for parties
The weird feeling you get on your tongue when eating pineapple is because it contains flesh eating enzymes
The only thatched roof in London is on Shakespeare's Globe as they were banned after the great fire of London
The lions along the river bank were put there as flood warnings: "If the lions are drinking, London is sinking"
Waterloo Bridge (aka 'The Ladies Bridge") was built by females during World War II and is self cleaning
Thoroughly entertained we returned safely to the London Eye still wearing our blue anoraks, and smiles from ear to ear. London Rib Voyages is not cheap at  £42 for adults and £22.95 for children, however, for an adrenaline packed way to see the city I would say it is worth the splurge – whether a tourist or a local.
Have any of you been on a similar tour? What are your favourite ways to explore a city?
* I was invited along to try the Ultimate London Adventure by London Rib Voyages for free however, as always, my opinions are honest and my own.