I have been in a fortunate position with my hair since moving to London, managing to find an amazing hairdresser almost as soon as I moved down. However, with my hatred of going into central London, clashing schedules and lack of money meant that I had neglected my poor locks for over a year and it was beginning to get out of control.
That is when the lovely Angela stepped in and recommended I check out Vision N16 Hair Salon, an independent salon based in Stoke Newington – an area I frequent much more often than the city centre.
Every time I get my hair cut it rains, and last Friday was no exception, so I was grateful that the bus conveniently dropped me right across from the salon, which in contrast to the grey weather outside was bright, airy and welcoming.
I was pretty early so took a seat in their corner waiting room, where to my delight the old OK magazines found in your average salon were replaced with an Alexander McQueen coffee table book and basket of  interesting reads to browse through.
This attention to detail and style continued throughout the small space; it was well designed, modern yet comfortable. After a few minutes of flicking through the coffee table fashion book, Ashley, the salon's top stylish came to greet me and managed to maintain his huge smile despite seeing the state of my hair.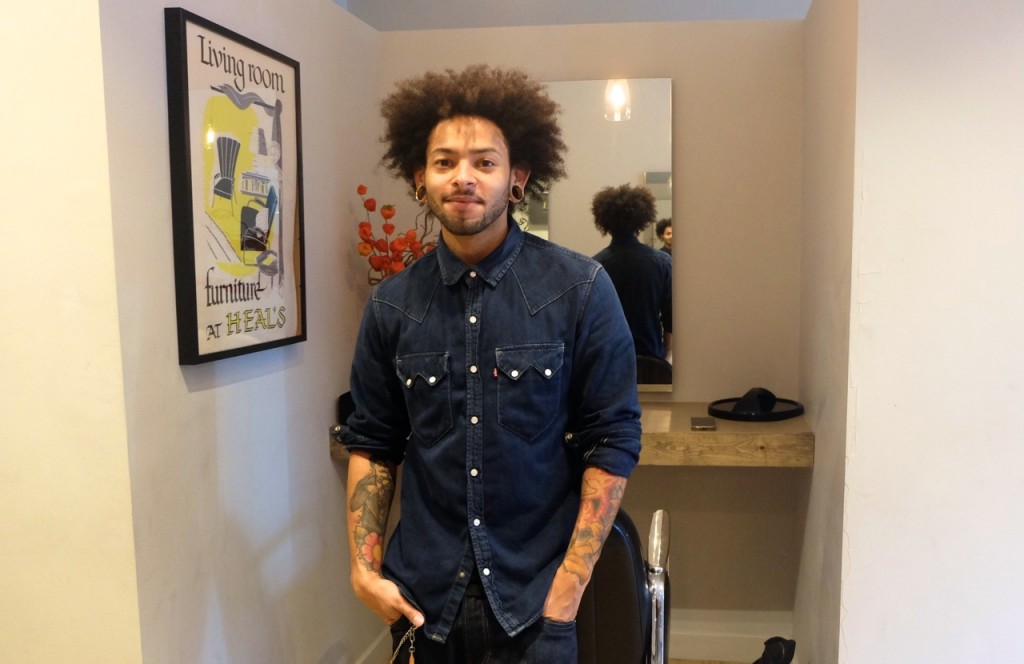 Taking a seat we had a long, open chat about what I wanted to achieve from my visit. I came out with what is probably every hairdressers nightmare scenario and told him that I am trying to grow my hair, just wanted a tidy up and something that was incredibly easy to maintain. He agreed to take as little as possible off but wanted me leaving with much healthier hair.
Decision made, it was time to get washed in the downstairs part of the salon, having a gorgeous head massage and a treatment I felt like a new woman.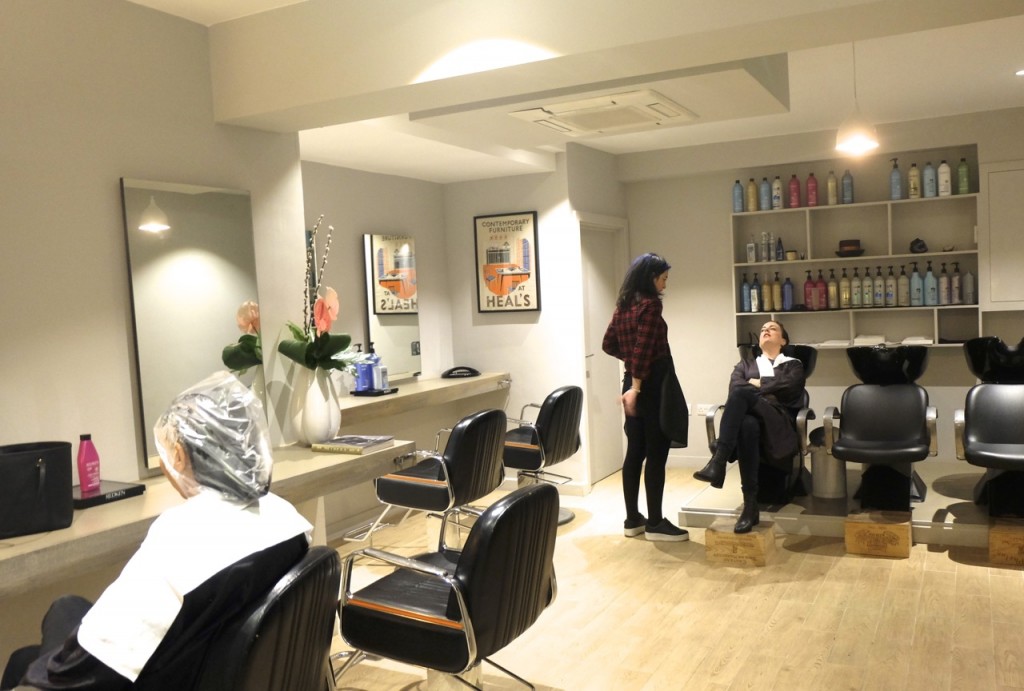 The products used where Redken Extreme Shampoo and Conditioner and Shot Phase Extreme Treatment, which are specifically designed to add the balance of moisture and protein back to distressed hair like mine. Even before the cut I could feel the difference as the comb glided through my hair instead of getting tangled in knots like usual.
I once again took my seat. This is the point when I begin to get incredibly tense, especially when it is a hairdresser I have never been to before. Ashley soon calmed my nerves and with our continuous chatter about everything from travel to London life I barely paid attention to what was going on with my hair.
In between our random ramblings Ashley was a true professional and talked through every step and product with me, explaining the benefits to my hair and also how to take care of it at home. This balance of professionalism and casual chatter completely put me at ease and I trusted that I was in safe hands.
Before the blow-dry and big reveal Ashley added Pureology Perfect 4 Platinum Miracle Filler Treatment, a vegan friendly, sulphate and ammonia free product that protects hair from the damage of blow-dry and provides increased strengthening with continued use, which also smelled gorgeous.
I often hate getting my hair dried at the hairdressers as I usually end up with a Stepford Wives style bouffant, though a style that  looks well groomed and professional it makes me feel like I am wearing a wig.
At Vision N16 I got a truly personal service that was not only a fun morning out but also transformed my damaged wild hair into glorious, thicker, shiner and so much healthier tresses to suit my personality and that still look good  when 'styled' by me (as shown in the pic below)
In a big city like London it is often hard to find somewhere that feels genuinely local but Vision N16 Hair Salon have achieved that personal touch and village vibe perfectly.
Vision
80 Stoke Newington High Street,
London N16 7PA
*My hair cut, treatment and styling were free of charge however as always all opinions are honest and my own