Spring is here and with it has arrived confusing weather; scorching sunshine, torrential rain and chilly winds all coming within the same hour. This variety of climates has also left me a little bewildered at to what to wear, and what the hell to do with my hair.
The sunshine automatically makes me want to crack out the hot pants and shades, but then my Nan's old saying "never cast a clout till May is oot" (that's Scottish for "don't show skin until summer") pops into my head. So I have held off getting into full summer mode instead choosing to be sensible and layer.
I am slightly obsessed with bodysuits just now, which is ironic considering my workout routine has gone to pot the last few months but they are so comfortable (except when you need to pee), flattering and don't move around unlike a tucked in top.
This one is actually meant to be worn the other way around but for a casual stroll along Regent's Canal I thought backless was more appropriate than super low cut, though it would be amazing for a night out.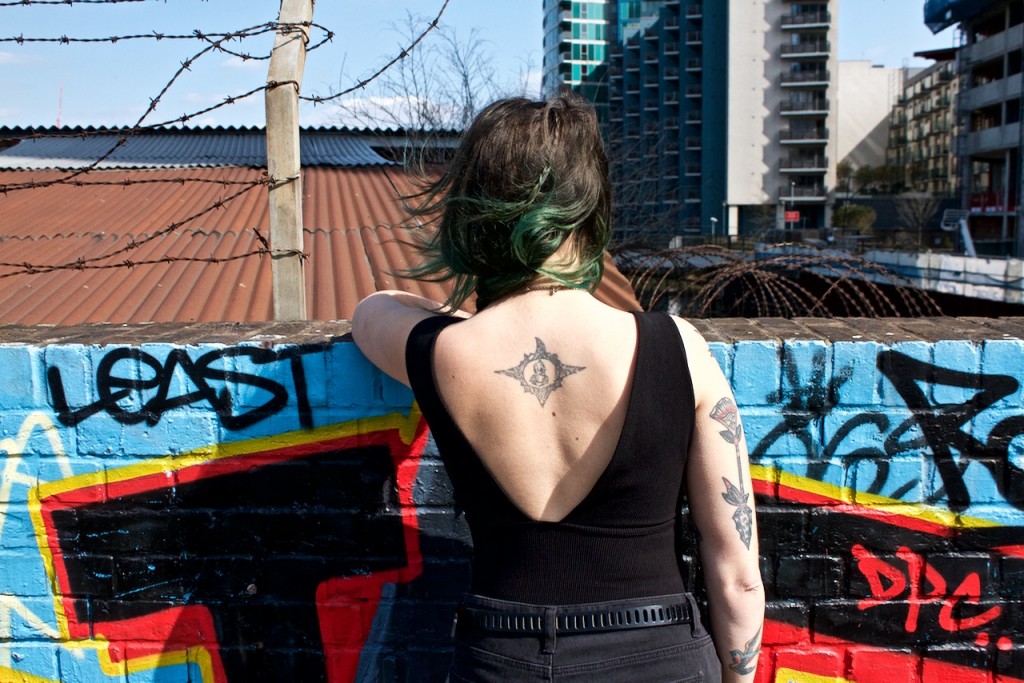 Denim hot pants have been a wardrobe staple for me since I was a teenager and couldn't resist picking these up from Primark. I really love the metal hardware which give this basic a tough edge. Not being as hardcore as my shorts I don't think I will be brave enough to wear these booty skimming numbers without tights. This time I teamed them with black leggings to combat that Spring chill in the air.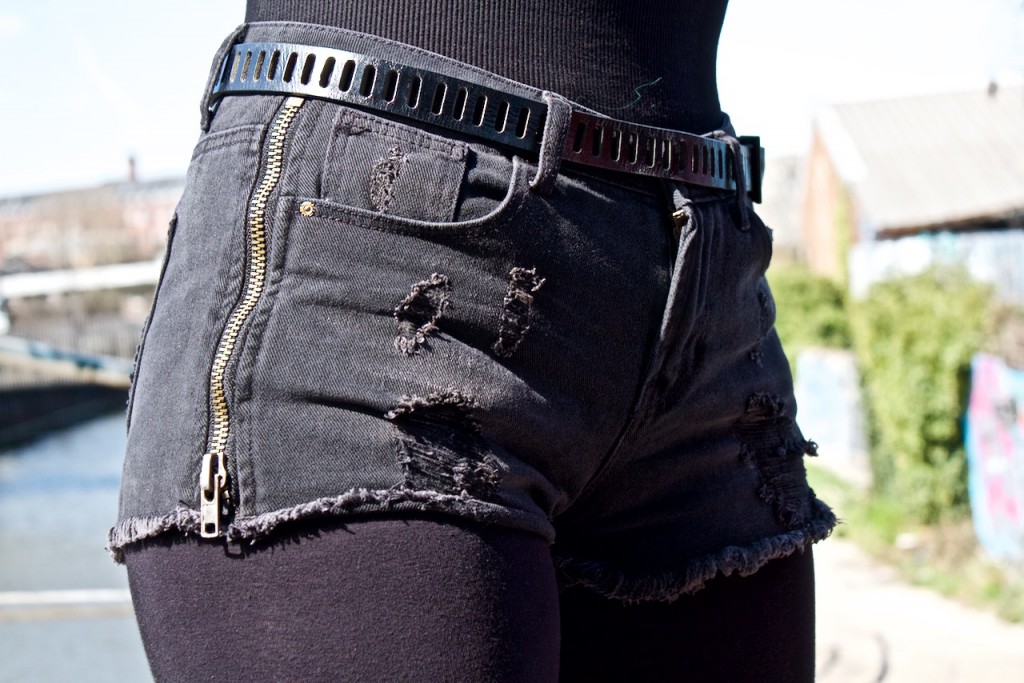 The bomber jacket is 2 years old and was picked up from a vintage store in New York, because I love to mix old and new.
(Body – Topshop, Shorts – Primark, Boots – Dr Martens, Jacket – Vintage Screaming Mimi's, Sunglass – Ray Bans)
How are you guys dealing with Spring? Are you jumping straight in with florals and bare legs or are you being more reserved, like me?