Camping often gets a bad reputation, but two years ago Pablo and I bought a campervan and had some of the best summers travelling around Europe on a budget.
Before getting our little van I was used to UK camping which, in my experience, had been basic at best. Pitching up a tent in the rain, squatting in the woods and eating cold beans was all part of the fun but I understand roughing it in this way may not be everyone's idea of a holiday.
Heading on our first european trip in our little Mazda Bongo I was expecting a similar low budget experience, but when we rocked up to our first campsite close to Calais I was impressed. There was a reception, an organised pitching system, restaurant, bar, park and swimming pool.
Over the past two years we have ventured through France, Belgium and the Netherlands parking up in a variety of unique sites.
Some of my favourites include: a tiny family run farm in Leeuwarden, riverside parking with stunning city views in Antwerp, and a forest just outside of Paris.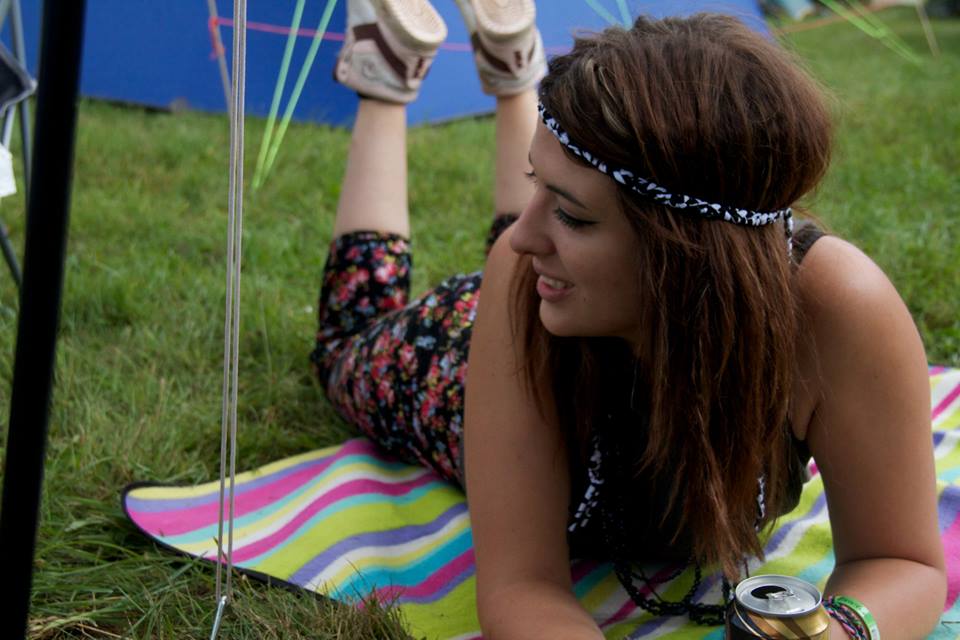 Despite the differences in style and location, I have come across many similarities in the camping community throughout Europe;
The people are incredibly friendly – everyone has time to say hello and give a friendly nod, and are happy to let you borrow essentials or answer questions. Others are even more accommodating; I have stayed up to the early hours drinking with new found friends from different countries, sharing stories and food on more than one occasion.
Another theme running through European campsites is a high standard of cleanliness, this is mainly due to the strict rules that are in place ensuring that everyone has the best possible experience.
Campsites can often seem isolated but, in my experience, most have great transport connections so if taking full advantage of the site facilities is not your thing it is easy to explore elsewhere.
I was never taken camping as a child which might explain my love for it now.
My mum is far from an outdoorsy type and would much rather be sipping sangria beside the pool than sitting around the campfire, but I feel like even she may be swayed by Yelloh! Village camping. They have something for most travelling styles with villages ranging from basic to 5*, located beside beautiful beaches to mountains, that span across France, Portugal, and Spain.
Many of the Yelloh! Village sites are open all year round and each has its own unique activities, accommodation and facilities making it suitable for every type of holiday makers.
I am excited about the modernisation of the camping holiday and can't wait to hit the road again – just as soon as we get ourselves a new set of wheels.
Have any of you been camping in Europe? Would you consider it for you next trip?
*This post was done in collaboration with Yelloh! Village but as always all words and opinions are my own.