Fashion events are still the places where I feel most out of my depth, with the exception of London Edge – a lifestyle fashion trade show bringing together alternative styles under one roof. I feel so comfortable here because fashion is not one thing within this community it is varied and expressive, from pinup girls to full blown goth there is a place for everyone here.
Arriving at London Business Centre (the place where I started my London story) I did not have the usual anxiety that swells in the pit of my stomach and I was calm whilst I waited for Jessica and Elena, internet buddies who I wanted to get to know better.
Checking in and avoiding three super realistic zombies I headed to catch up with the press team and make sure I was welcome at the champagne influencers event (because there is nothing more awkward than turning up somewhere uninvited). Thankfully I was welcomed with enthusiasm and got talking to some lovely brands and pinup blogging babes, Soda Fontaine and Miss Amy May.
Networking done it was time to check out the brands; London Edge always has an amazing mix of new and well known alternative exhibitors, and here are some of my favourites this season;
A Scottish brand who do things their own way, displaying an amazing range featuring vivid colour palettes, sequins, and faux fur that totally spoke to my inner glam rocker. For me this was one of the most unique and inspiring collections on display at this years trade show.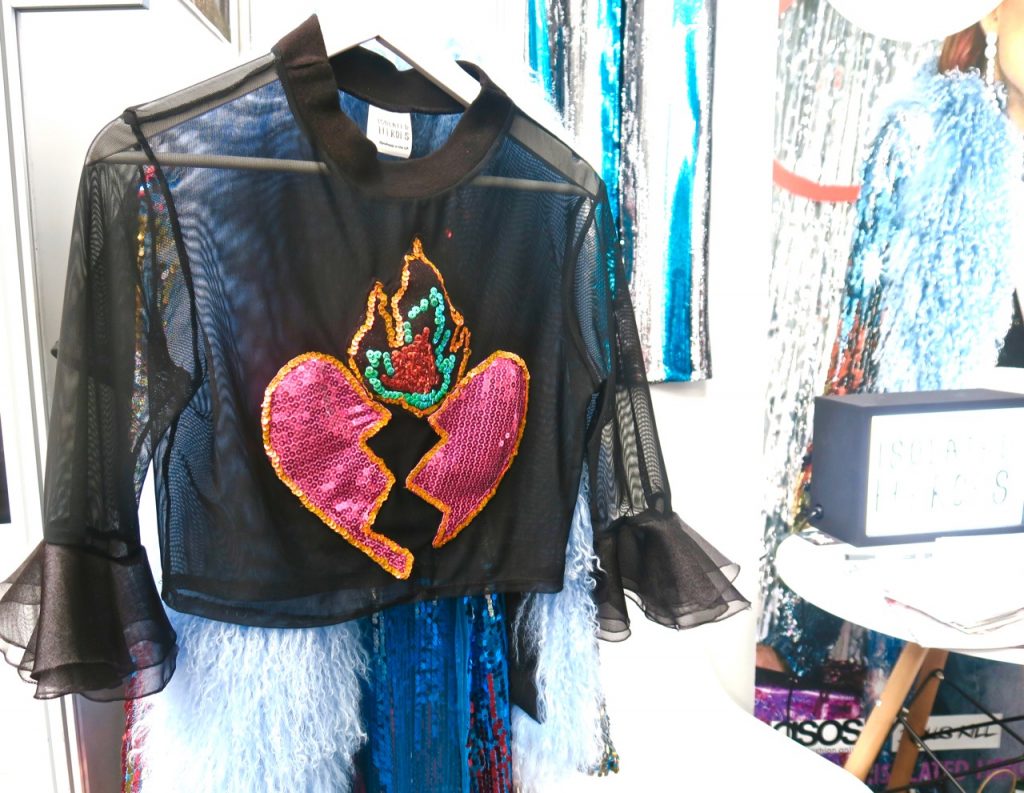 Whilst once again fawning over the Iron Fist quirky fur jackets (first pic) I found a new favourite: 24HRS, who were sharing display spaces. Crushed velvet, lace up detailing and plenty of black I wanted one of everything but unfortunately this brand only sell in the US and ship to the UK so I will have to face the customs charge roulette if I want to make any of it mine.
I was so happy to see this independent brand back at London Edge, as last season I fell in love with their unique unicorn deigns. This time they have added space age robots and western themes to their collection making wearable fashion fun!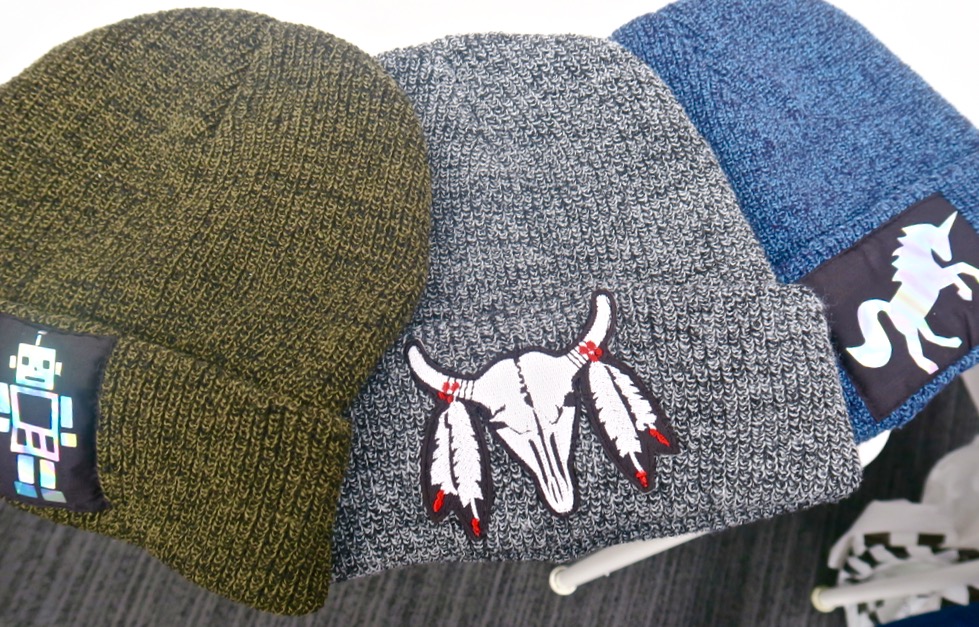 These guys always get a mention because they are the brand I trust to for keep my locks blue. This show we got to hear more about the history of the brand and why they are truly punk rock, which was so interesting – it will be getting it own post soon.
Bespoke latex, perfect for fashion and fetish; hand poured sheets of latex in prints and colours to suit every style Yummy Gummy has made latex accessible for people like me who have an appreciation for latex but have no idea where to wear it, and those who are already fans offering them up an alternative to the typical hard edged designs. There is also now a range of accessories on offer including necklaces, fluttering butterflies, and cuddly bears for those who don't want just wear latex.
I know that glamour and my style don't necessarily go together but I was totally inspired by the wearability of this brand's take on vintage and rockabilly glamour. They seem to have gone a lot more vampy this winter and it really made me want to try my hand at pin-up glam.
As you can probably tell, I had another super successful London Edge and have left feeling inspired by the varying styles on display.