When CitizenM Shoreditch* approached me to ask if I would like to come for a staycation it could not have come at a better time.  I absolutely couldn't imagine not having a busy life but maintaining that fast pace and a relationship can be hard at times.
One of the millions of reasons that I love to travel so much is because it a gives Pablo and I a chance to actually spend quality time together, but sometimes even finding the time to get away can be tough.
Starting my Friday off in style I began my morning by getting my hair done at LukeJacob before trundling my awkwardly large bag along to CitizenM's new East London location. The hotel is easy to find as its shiny glass structure towers over the neighbours and can be seen all the way from Shoreditch Highstreet Station.
Clambering my way up the spiral staircase I made it to the modern reception on the first floor and headed toward the row of touch screen computer to check in. The process was a total breeze but there were also a couple of friendly staff members on hand in case there were any problems. Having managed to programme my keycard successfully I got into my room without a glitch.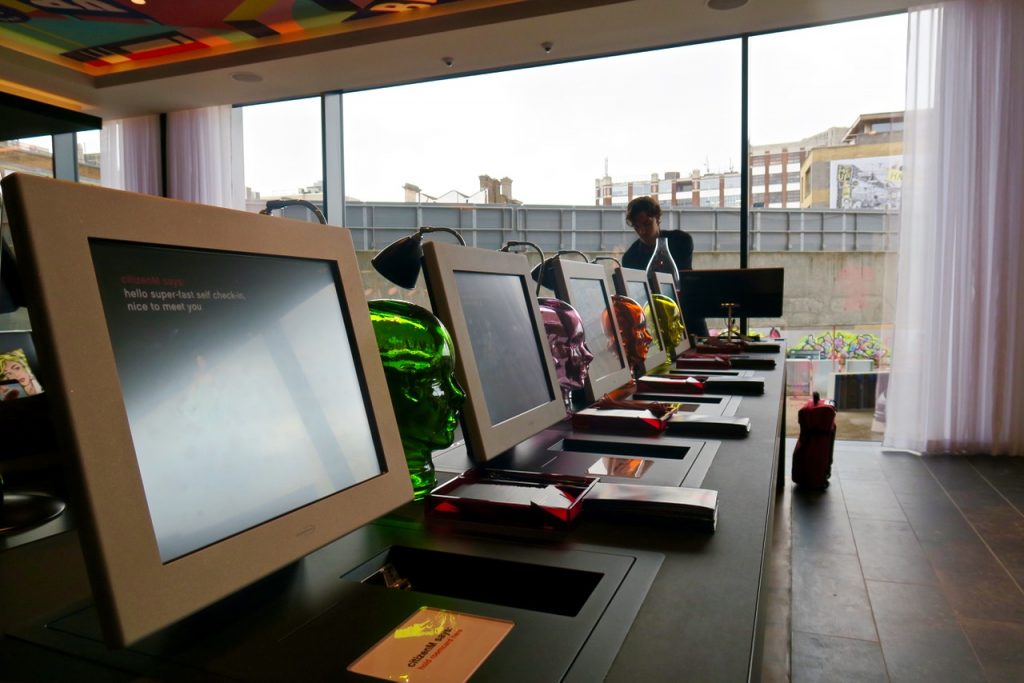 One entering there was a small wardrobe, pod like bathroom, a compact sink and a large flat screen TV; but the star of the show was giant bed sandwiched between two walls and a window the width of the entire room. Throwing down my bag, the first thing I did was launch myself onto the massive cloud like duvet and watched Shoreditch from above.
I could have quite happily stayed there all day but I had made the decision to make the most of the location and film a different style of video for my YouTube channel. Everything in the room was easily controlled by an iPad and with the touch of a button I had opened the curtains and changed the lightening and air-played my favourite podcast to the TV.

Getting ready in a hotel can often be stressful but in CitizenM it was a joy, with plenty of room and an excellent vanity mirror.
Soon Pablo arrived and we headed down to the bar for a drink and to plan our evening in the first floor reception (which was far from your classic hotel lobby with a modern sofa area, bar, 24 hour cafe, iMacs and plenty of tables to relax or work at).
The room was completely Instagram worthy, with quirky decor and plenty of art which was all framed by an East London backdrop due to the ceiling to floor windows. The entire place felt like a contemporary warehouse apartment, and we loved sipping a beer slowly and taking it all in.
Originally we had grand plans of really making the most out of the incredible location by going out for an upmarket meal, checking out one of the many amazing cocktail bars, then going out out for the first time in ages but we were enjoying our surrounding so much that we instead decided to pop across the street to our old favourite street food market, Dinerama, for a pizza.
Back in our room at a very early 9pm we got snuggled up in bed and watched one of the many movies on the hotel's entertainment system.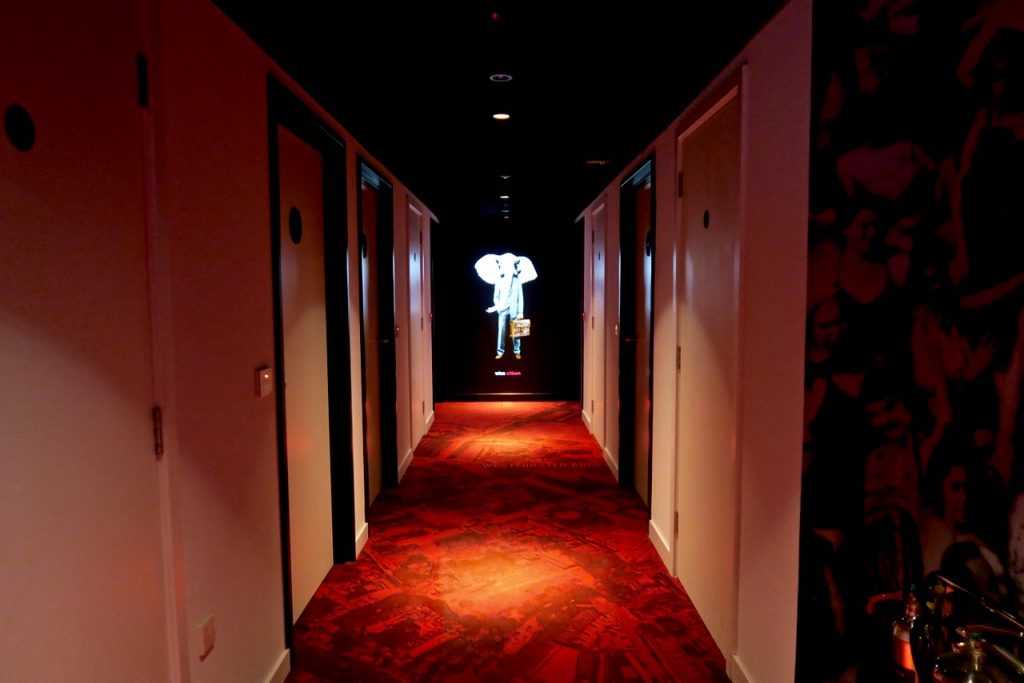 When I first saw that our room was between the overground train line and lifts I thought that we might be in for a noisy night, but the triple glazing and thick wall meant that we had a perfectly peaceful sleep. Getting the most out of the techie hotel room we thought it would be fun to forgo our normal phone alarms and instead opted for the gentle wakeup option from the iPad.
In the morning the room literally came alive, lights turned on, the blinds opened, the tv made noise and then began to count down. Though a cool feature I felt totally overwhelmed and was not quite ready to face the day so abruptly. Packing up our bags I did not want to leave but the shock of our wakeup and heading back into reality was eased by the prospect of the hotel buffet breakfast.
CitizenM know how to put on one hell of a spread, with fresh baked goods, fruit, yoghurt, cereal, hot food, vegan and vegetarian options, as well as range of fresh teas and coffees.
Doing some proper investigation so that I could give a thorough report back to you, dear readers, we tried a bit of everything. I am please to share that there was not one thing I could fault and is up there as one of the best hotel breakfasts that I have ever had the pleasure of eating. Ready to burst it was time to reluctantly say goodbye to our lovely hotel.
I had always liked the idea of a staycation but was not sure it would be worth the money, but after our night at CitizenM I am completely convinced that it is. That one night away from the stresses of home left us feeling completely refreshed and, even before we had finished our breakfast, we were planning our next London break.
CitizenM Shoreditch offered function over frills in a cool, modern setting – the only downside to that we didn't stay longer.
*My stay at CitizenM Shoreditch was complementary but as always all views are honest and my own