Edinburgh is one of those places that is always a little bit magical with its castle towering over the city centre and its cute cobbled streets, but Christmas is when Edinburgh really becomes like a full blown storybook.
I am terrible at heading back up to my home countr,y but twice a year I am drawn back to Scotland's capital and that's during the Fringe and Christmas. As Pablo and I are heading off to America for Christmas this year we celebrated the festivities early this year. Hopping off the train we met with Pablos' family and gathered for a meal at amazing BYOB Indian Tangore, which is the best Indian food I have eaten since we were in India in March.
The next day it was time to fully throw ourselves into the Christmas spirit and headed into town to pick up a few last minute gifts. That didn't go so well as we forgot it was black Friday. Although the crowds could not compete with those in Central London, I wasn't feeling it so we aborted our shopping mission in favour of checking out the Christmas markets.
The European Markets come once a year and have stalls selling crafts, art, plenty of gift inspiration and, my favourite, food and drink! Walking past the funfair we skipped the rides and went straight for a mulled cider instead. Making our way through the crowds we found a spot which was quiet and warmed ourselves up with the sweet warm nectar. Starting to feel super festive I was a little disappointed that the ice rink had been moved as watching people fall on the wet floor usually keeps me entertained for hours.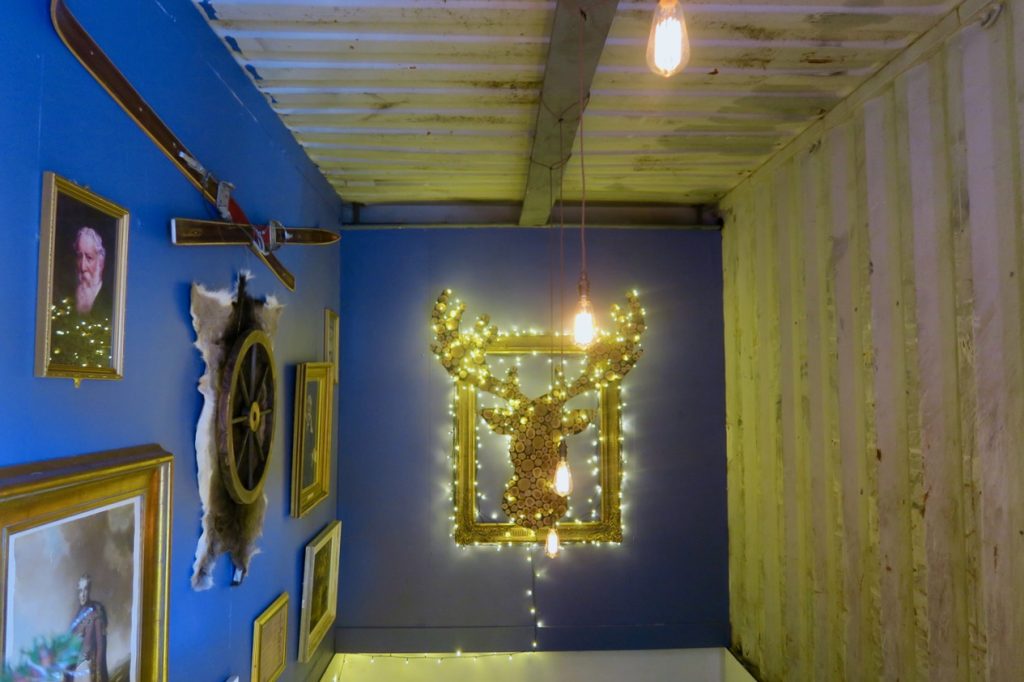 If European gifts are not enough for you there is also a Scottish Market on West George Street selling high quality local fare from cashmere to cheese!
There are also many, many events going on all over the city centre, but obviously we were not organised enough to have bought tickets for anything, so instead we took a jaunt down to a couple of my favourite areas in Edinburgh: the Grass Market to peruse some of the independent stores, and then to the Cowgate to grab some food at OX184.
Usually we would have spent all afternoon kicking around the Old Town's many amazing bars but we had to be in a decent state to catch up with our friends and family.
After a quick change we headed along to The Lioness of Leith, an awesome pub serving up craft beer and delicious food. A slight side bar but if you are in Edinburgh, Lieth is definitely an area you should check out; though it used to be a little rough around the edges it has been rejuvenated with some great independent bars and restaurants.
Whether you are looking for a place to shop, eat, drink, or live the fairy tale dream, Edinburgh has got all aspects of Christmas covered.