I had been feeling a little lost for inspiration lately, though I was working, writing and drawing everything had kinda fallen into the same mundane routine. I'd lost a little bit of joy in what I was doing and everything seemed like a chore I had to tick off rather than driven out of passion or desire.
Then I had a break to Hamburg for a fews day and travel, as it always does, completely reinvigorated me. My brain felt like it had switched out of sleep mode and was back on. The world seemed full of colour and excitement once again and my mind buzzed with ideas.
This trip I realised that I couldn't let this feeling of excitement get lost in the routine of London life, I had to embrace this positive energy and put it to use.
Reconnecting with London
I used to have the level of wonderment I had in Hamburg for London, but it somehow faded over years of living here; but where did this enthusiasm go, and how do I get it back?
Number one is pretty obvious: I needed to go outside again.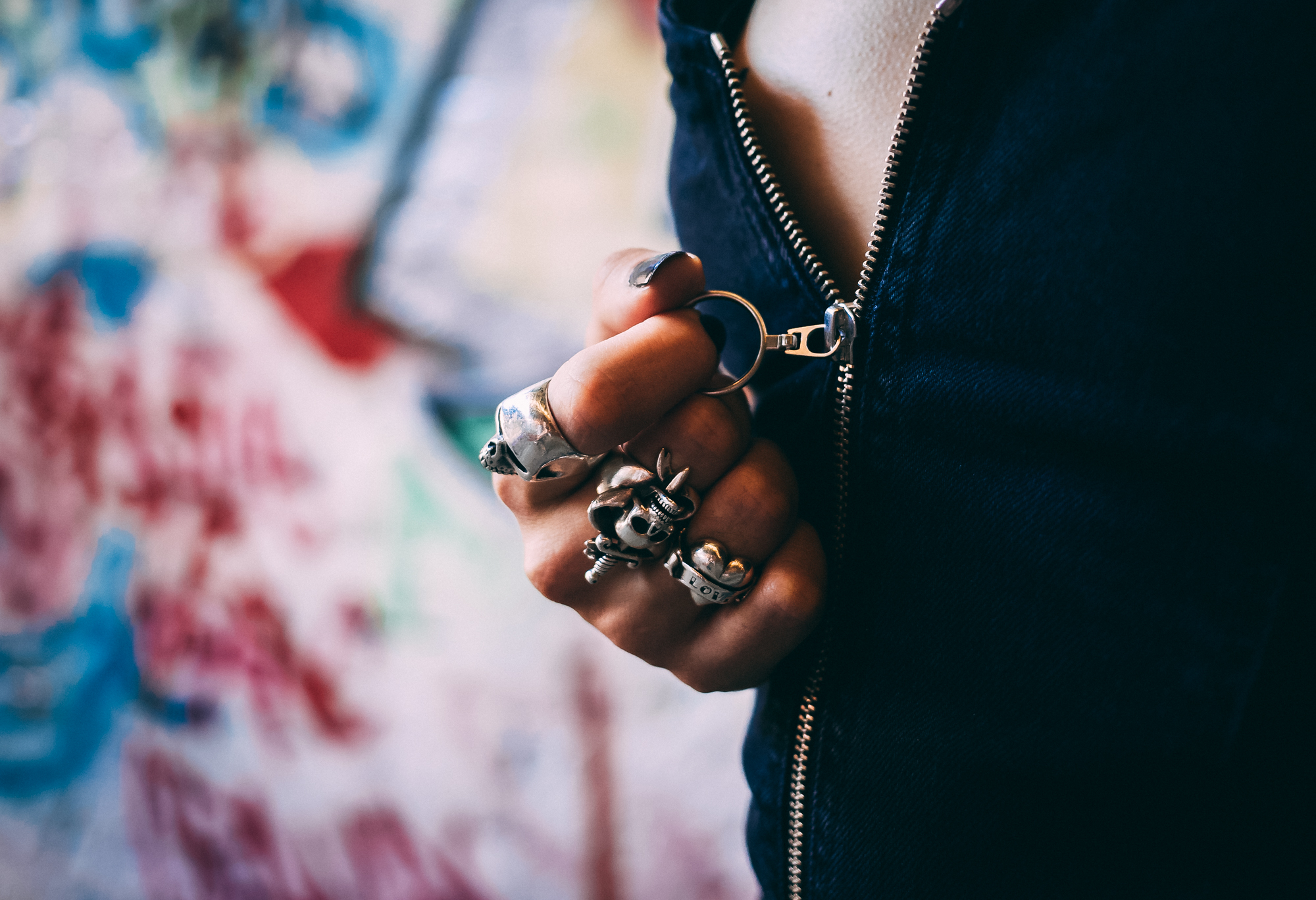 The pressures of trying to get as much work done as possible, coupled with the cost of travel had resulted in staying in the house 6 out of 7 days, with the exception of going to the gym or Tesco.
Playsuit; Topshop, Trainers; Vans, Sunglasses; Ray-ban, Rings; The Great Frog
How on earth did I expect to feel inspired staring at the same 4 walls? It was time to get out and enjoy my city again, so I've made a promise to myself, that at least one day during the week I'm going to head into town to meet up with a friend, see some art, or work form a cafe and at the weekend one day is reserved for friends and fun.
Putting The Effort In
London is full of places to explore but recently I have caught myself saying "there's nowhere to go so I'd rather work". It's great to be passionate about work, but refusing to take a break is the first ingredient in a recipe for creative burnout. 
The truth was that there was plenty to do in London but I was tired and couldn't face battling crowds or the overwhelming choice of deciding what to do, where to go, and how to get there.
I had also stopped doing my research which would have made all of the above much easier.  For the first few years of living here I knew what was going on and tried out something new every almost every weekend, but I became complacent. Pablo and I had fallen into a routine doing the same old things which left me feeling underwhelmed and fed up.
It was time to stop being lazy and get excited about my city again. I promised myself I would actually start going to at least some of the events I clicked "interested" on in Facebook and get my research hat on again.
After a quick Google I realised that Assembly Chopper Show was on at House of Vans motorbikes, which seemed like the perfect place to reignite my love with London. 
For me motorbikes are more than just two wheels; they represent freedom and individuality. This fascination started at a young age as I watched my biker uncle whizz off on two wheels and wanted nothing more than to join him. I still haven't been able to afford my own set of wheels yet but I love a bit of window shopping. 
Assembly was filled with bike enthusiasts, young and old, taking in the artistry and workmanship of each bike whilst skaters dropped in around us in the archways between each of the display rooms. This fusion of bike, skate, art, and rock was exactly what I needed to maintain my positive momentum on returning form Hamburg.
London is one of those places that gives you back what you put in and I've been giving nothing and expecting everything in return, so it's time to get energised and start living my best London life again.
Doing What You Love
I also went to see McQueen at the weekend. I have been inspired by his work for many years and sitting a stone throw away from where he was raised whilst watching his incredible passion unfold on the big screen really brought it home to me how I had to start putting my passion into practice and how much this city had to offer if you are brave enough to take a chance.
All this really comes down to is doing what I love. When I go on holiday I pick out things that I really want to see and do because I have a time limit and want to make the most of my trip, whereas in London I put things off, getting distracted with what I feel like I have to do, and acting like I have all the time in the world.
The reality is life is short and I have to put the same attitude into my everyday life that I do when I travel; I need to explore and embrace everything this city has to offer. Taking time off to do what I enjoy has left my head swimming with creative ideas that I can't wait to put into action.
What do you love? Do you do enough of it?