When I started sharing my life online it was a place where I aggregated all of my favourites things and put them in one place as a tool to remind me of the positives on bad days and hopefully help other people find somewhere they could connect and feel inspired whether it be through fashion, places, or talking about more personal subjects.
I didn't think of a niche or have a plan, it was just a place where I could express myself and be happy. Over the years the term niche has come up again and again and again and I've tried to fit in, I really have. I have spent so many days writing up mindmaps trying to workout what makes me stand out and why people come to check out my content.
The problem is I'm a misfit by nature
I started calling this space a "lifestyle blog" because I wanted to share all aspects of my life and adventures but soon I discovered that wasn't where readers thought I belonged.
Sure, I wasn't sharing rose gold and marble, and I'm terrible at flatlays, but surely sharing stories of my everyday life would put me right in the lifestyle category?
Apparently not. After many conversations it turned out people thought I was more fashion 'cause of my unique style. I started doing more outfits and I actually really enjoyed it, however I couldn't find a grasp on writing about just the clothes, it truly is a talent and my attempts were boring and repetitive.
I missed those diary style posts where I spilled my thoughts out onto the page. So I did a kind of mash up of both style, something I got great gratification out of but still wasn't really fashion blogging.
I knew I had to be out there at Fashion Week being seen, and pulling outfits that would grab people's attention, but that's just not me.
I love fashion, it's always been a form of escapism for me; dressing up, styling, watching documentaries, flicking through magazines and coffee table books, getting lost in the variety and expressionism – but it's not something I've ever wanted to be in the centre of, it made me feel uncomfortable and, to be frank, inadequate.
I know that I am no model but what I loved about blogging was seeing real people I could relate to wearing badass outfits and I thought I could be that, but even in that space I couldn't fit in. I'm too odd to be relatable.
I kinda sit in this middle ground of being too alternative for mainstream and too mainstream to be alternative.
It's a place I've always lived, even as a teen I was shunned by the other alt kids for openly admitting that I listened to Britney Spears and not solely Green Day and Nirvana.
I've always been inspired by so many things that I get bored as soon as I box myself into one category. I understand that it may be confusing for a reader that logs on to see my latest looks and gets 10 tips on Hamburg but I  just can't contain my enthusiasm, when I love something I have to write about it!
Everytime I have tried to be more "business minded" and concentrate on being more "niche" the achievement of growth hasn't been able to outweigh the joy I get from creative freedom.
Being constantly "off brand", taking breaks to work my shit out, and changing my content has meant I have floundered whilst those around me have flourished.
I'm only human so on an off day I beat myself up about my lack of growth within the blogging community but you know what I learned very quickly in this game? Comparison will only lead to questioning your own self worth whereas being a cheerleader for those who are killing it is a far more positive place to use your energy.
Seeing my blogger buddies rocking the influencer world genuinely brings me joy because they are hustling hard and deserve every good thing that comes their way.
I'm not gonna lie, whilst others are getting collabs left right and centre for me the opportunities have dried up.
Sometimes it can be disheartening seeing everyone at events and getting to work with your dream brands when you're sitting at home alone in worn out clothes with no money – but I didn't start my blog for opportunities, it was out of a passion to create and that's why I always come back to this little site.
I may not have the business acumen to make this space "successful" but I still have a lot to share and that's why I keep at it.
I've changed my mindset over the past few months no longer constantly questioning which box do I belong in? but instead asking what makes me happy and what value do I give? Which I truly think is the sweet spot for me.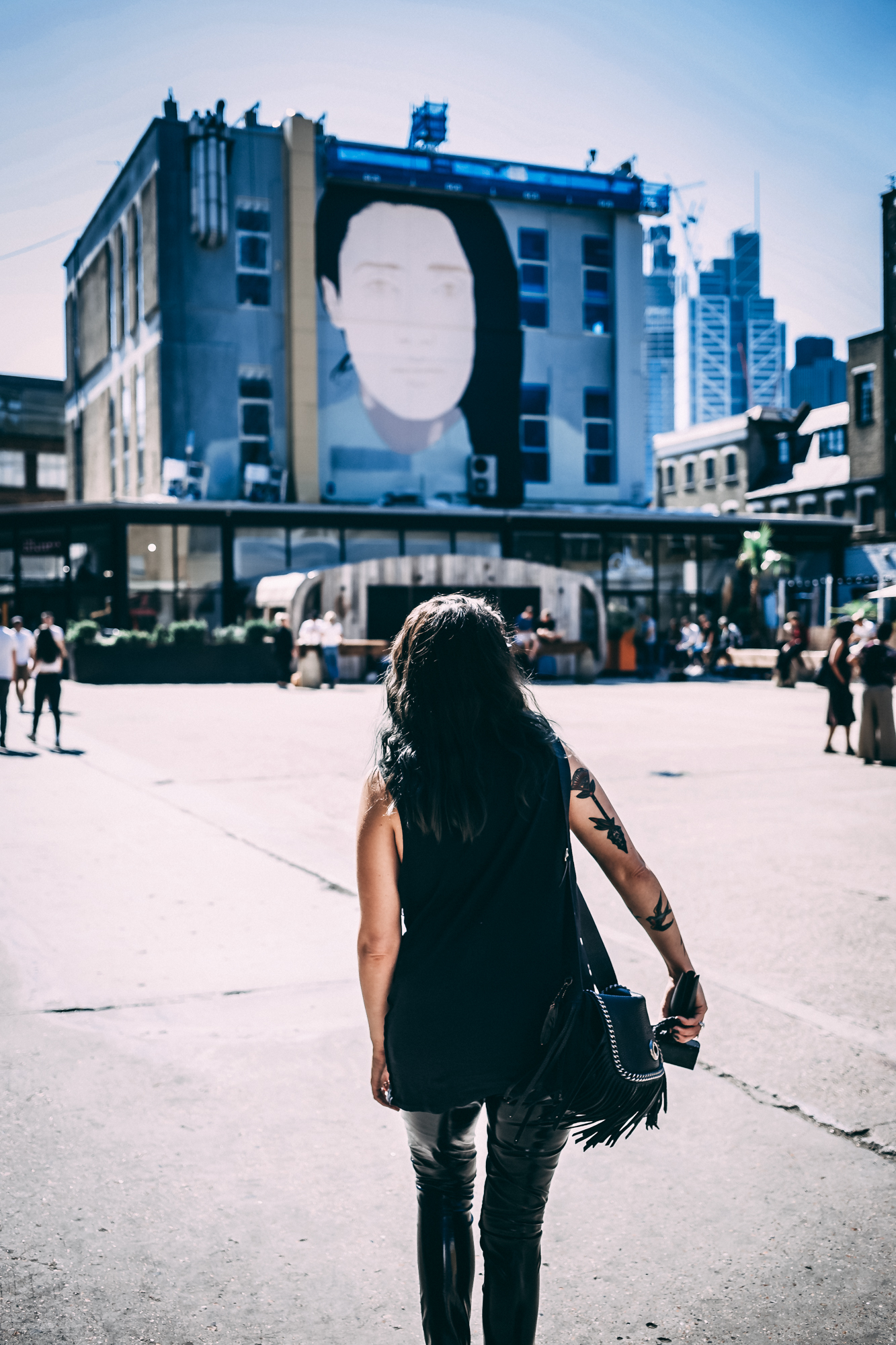 I've come to the conclusion what I give to the blogging world is an authentic look into what it's like being me, sharing openly my life, style, thoughts, and creative journey; it might not always be pretty or polished but I can guarantee you it's 100% me.
I'm saying goodbye to stressing over finding cool places to shoot and worrying about not having enough money for new outfits and going back to the roots of this blog which is simply sharing what I love.
So here's to another chapter where I stop questioning myself and get on with making content about whatever the hell I want without getting caught up in the 'rules' or standards set by other people.
Sound good to you guys?