I always struggle packing for a place that I have never visited before, this task was made harder as I knew that Norway was literally freezing in winter and I choose to fly Ryanair to Oslo despite their strict baggage policy.
To maximise space I went for my usual tactic: when in doubt pack black and accessorise. Although I own a huge amount of black clothing already, I was going to Westfield to pick up currency and simply could not resist picking up some Black Friday Bargains.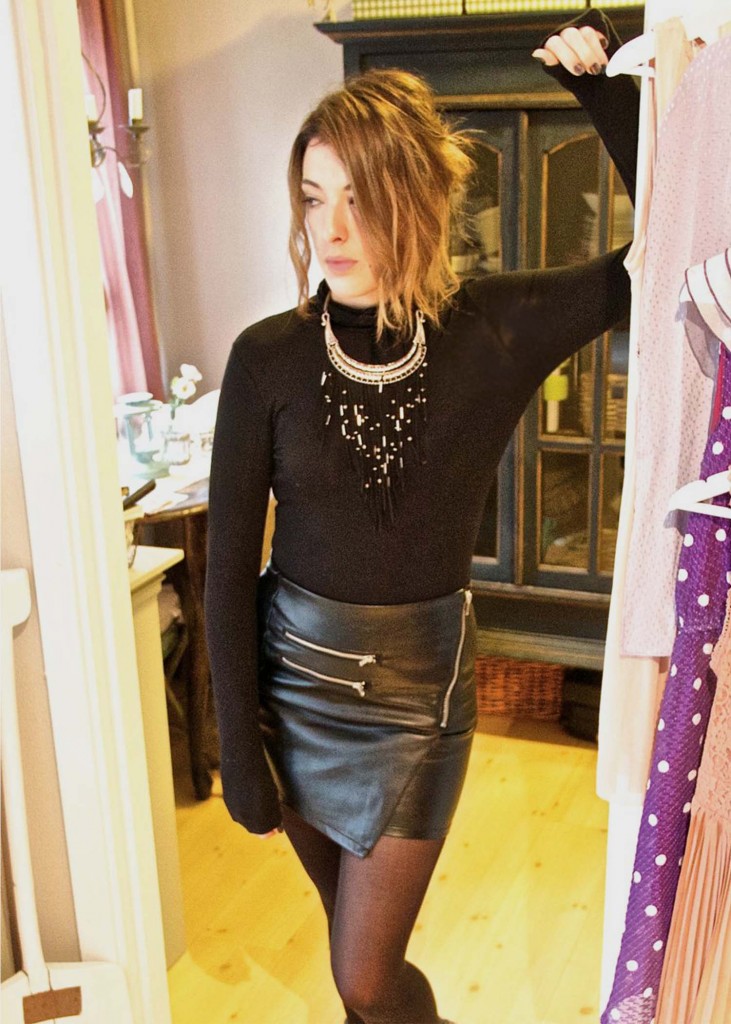 The faux leather skirt was a no brainer for me; it can be worn dressy or casual and with the zip detailing fits in with my wannabe biker style obsession.
The roll neck reminds me of being a kid as my mum used to make me wear one of these under everything in winter despite my very vocal protesting, however they are practical and add a touch of elegance to any outfit.
The necklace I picked up in New York and was less of a steal, though I have barely had it off my neck since September so I think it earned its price tag.
These pictures were taken in our incredibly cute Airbnb apartment. I pretty much always use this service when travelling as I love to pretend that I am a local. I was thinking about writing a post regarding Airbnb, is this something you guys would be interested in? What are your tips for packing light?
Top – New Look, Skirt H&M, Necklace Free People, Leg Warmers – America Apparel