This was my third time attending London Edge, the trade show that showcases alternative fashion from around the globe, and has fast become my number one place for style inspiration. There is something special about actually talking to brands and learning about the inspirations for their latest collections. I not only get drawn to the event for the spectacular fashion but also come away feeling education and inspired after listening to some of the bloggers that I love.
This time last year was my first London Edge, where there was a huge meet up and a how to kick start and maintain a blog talk by Kat Williams from Rock n Roll Bride.
In September it was time for Ree Ree Rockette and Dolls Kill, where I picked up tips for working with brands.
This time round it was a triple threat with Sophie Hannah Richardson, Amanda from Honey Pop Kisses, and Vintageena, who shared their knowledge on brand collaboration, the rise of Instagram and their thoughts on the future of blogging.
This was not the only addition, this year I didn't have to go solo and was accompanied by Milly, as well as catching up with Alanna and Amanda. After all that blogging talk it was time for the main reason of the day: to go and visit the brands and see what was coming up next season. Here are my just some of my top picks from the day.
Tallulah's Threads
On of my favourite things about London Edge is that every year I find a new brand to fall in love with. This year was no different, stumbling across Tallulah's Threads, an independent boutique selling handmade and designed garments created in their studio, as well as a small selection of handpicked vintage. My absolute favourite pieces were of course black, but involved unicorns, which added a whimsical twist to my gothic style.
Manic Panic
One of my absolute favourite hair and cosmetics brands, not only due to quality and range of their colours, but also because co-owner Tish and the team are always the most welcoming and wonderful people to catch up with. This year Manic Panic are bringing out their new Creamtones collection consisting of vibrant pastel shades. I am currently using a mixture of Electric Lizard and Blue Moon, but Tish recommend I try the Voodoo Blue next time; since she is the colour queen I am of course planning on following her advice.
Motel
Last year I was overjoyed at the Grace Neutral x Motel collaboration and this year the brand were just as impressive with plenty of black to fit in with the rest of my wardrobe, but also some statement pieces and prints featuring stars, stripes, tie dye, bright reds and pastel for those of you who are a little more vibrant than me.
Iron Fist
As you may be able to tell from my feature image, I fell head over heels in love with the stunning faux fur skeleton jacket. This was not the only skull item which caught my eye however, they also had some unique workout gear meaning that I can rock even when getting a sweat on. Of course, Iron Fist still stuck with their playful ways with Carebears, hearts and bats.
The Ragged Priest
This is a brand which I always return to as each season they bring out a unique range that follows their own style. There were some incredible pieces fit for a pastel princess that some of the other bloggers modelled. Of course I was drawn to the darker side of the latest Ragged Priest collection, featuring tattoo inspired hearts, eagles, sharks and skulls.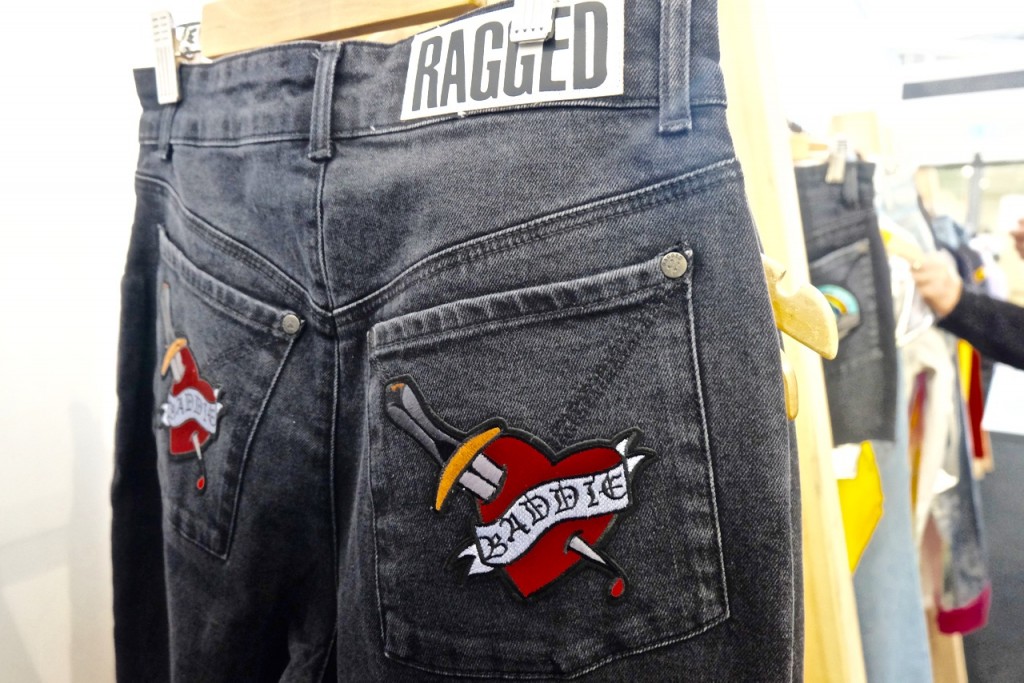 So, these are my top five brands for next season, what are yours? Do you switch up you style for Spring/Summer or are you like me and stick with your signature looks?