Leopard print can be garish and tacky, but it is my go-to print to give me a confidence boost; no matter how run down I am, a touch of leopard makes me feel like a rockstar.
Last weekend was the same as most and I headed into Shoreditch to get my blog on. Wanting to stay comfortable (but also attempting to be cool) I threw on this leopard print dress from Primark.
Unsure if I looked took much like a Flintstone when I first bought it, somehow this has become my go-to throw on outfit – which you might have noticed if you watched my AC/DC or Berlin videos. I think it is actually meant to be part of their "beach" collection, but a label has never stopped me from wearing whatever I want.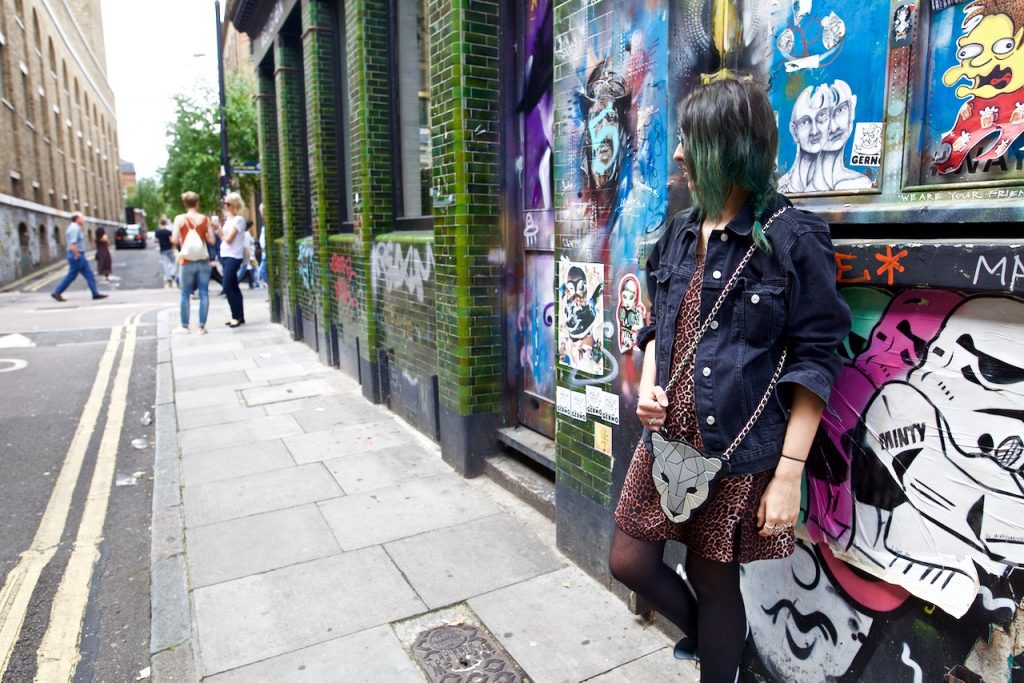 There are currently five seasons in a day in London so I had to take both my shades and jacket. I bought this Topshop denim one purposely oversized because I love that 90's grunge inspired style which looks thrown together.
The sunglasses are Quay and were another naughty TopShop purchase whilst I was waiting to meet Pablo. I feel like he should know by now that being late when we are meeting at Oxford Circus is a dangerous game.
As always, I threw on a pair of trainers, this day I switched my usual Vans for grey Converse to pull together the grey leopard head bag* with the rest of the outfit.
Speaking of the bag can we make double leopard the new double denim because I am in love.
This transformer looking big cat is from the new Marc Cain collection, the designer has often used animal print over the years but this season it is all about the leopard.
Are there any items of clothing or a print that makes you guys feel fierce?
*This bag was given to me as a PR sample however I would not accept it or share it with you if I did not genuinely love it!